Hi, I am presenting this for Leslie since she is away. I started doodling last night and look what happened! A bear in a robot suit!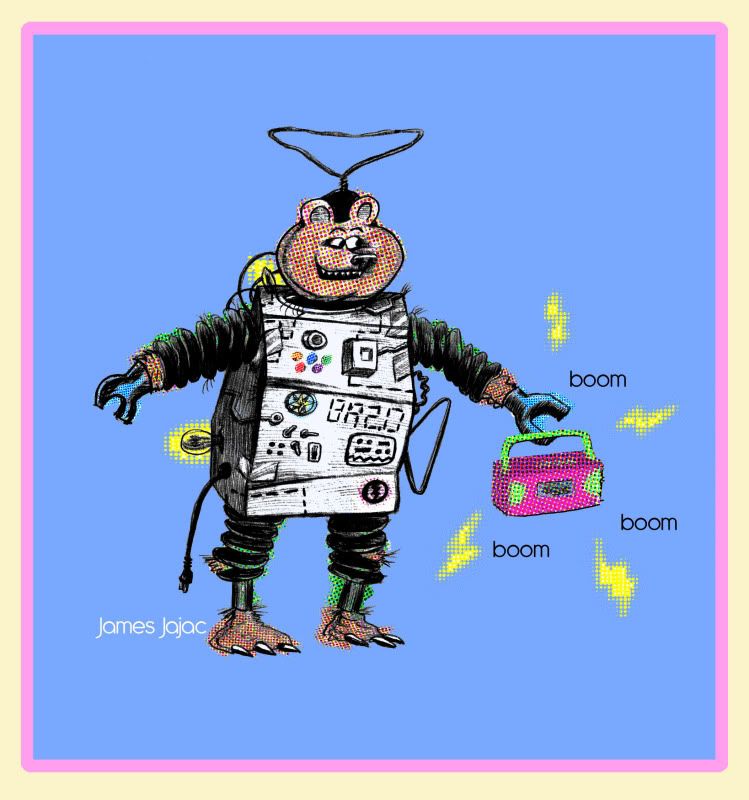 I am sure we are all looking forward to seeing Leslie's contribution (hopefully it is not a bear in a robot suit)! -James J.
ACT 2
The wonderful Stephanie O'Donnell, Formerly the queen of The Original Nutty Funsters:
TONF
and now the purveyor of the Perfect Agent:
perfect agent comic
has contributed the hilarious "Female Cenobite in a politician suit". No one does concept like SOD. The girl is throw-down funny. See more? Yes:
SOD Portfolio
P.S. - If you don't know what a Cenobite is, google "Clive Barker/Neck Vagina" (or cenobite...I guess).
ACT 3
Good morning, I am pleased to announce the amazing Cormac McEvoy (toy designer extraordinaire) has joined us today with his amazing drawing of a Business man in a Bee Suit!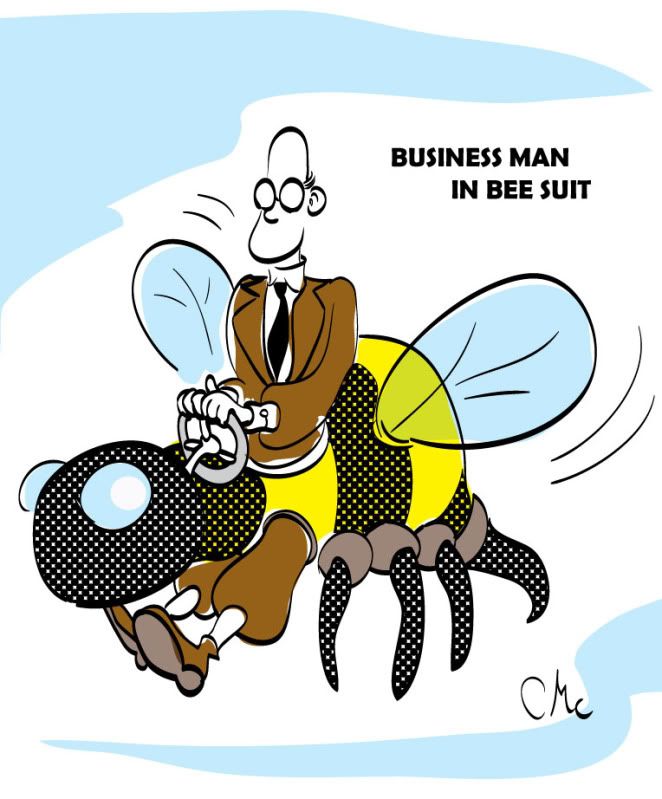 You can see more of his at
Comac McEvoy's Art Blog
This links to a funny comic about the Riddler, but be sure to scroll through and his check out all of his work. You won't regret it, he is someone to watch.
This is James again, in place of Leslie, whom we all miss terribly : (